04/23/2010
The Possums will be playing dead for a little while. I will keep you posted -- Rick.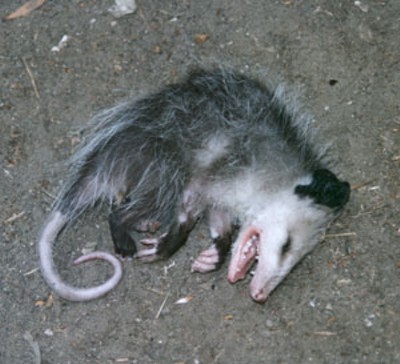 03/8/2010
Downtown Possum Live
01/18/2010
Downtown Possum would like to announce the addition of Max Combs on Guitar and Vocals. He's a great player with great vocal ability and we are excited to have join the band. He's an awesome chickin' picker with some really tasty licks. His first gig with the possums will be on Feb 5th at Hula Bay!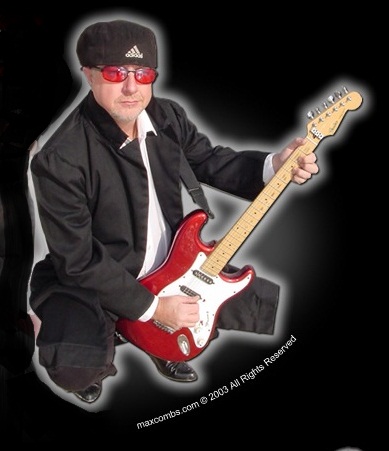 01/05/2010
Happy New Year from the Possums!! The New Year's Eve show at Channelside was a lot of fun. We had great weather and a huge crowd (estimated at 30,000). We even got on the Channel 10 news!

Click here to see the news clip on Channel 10's website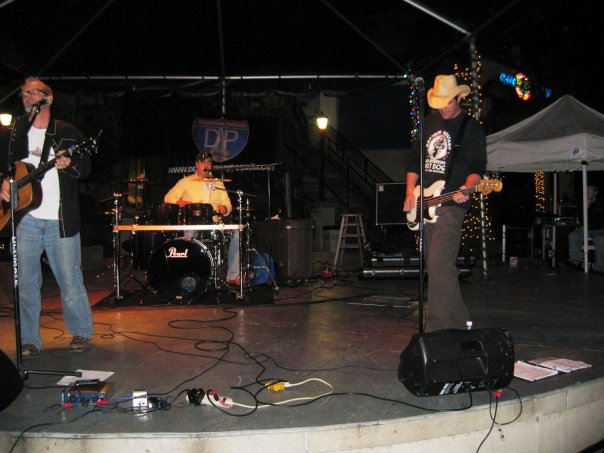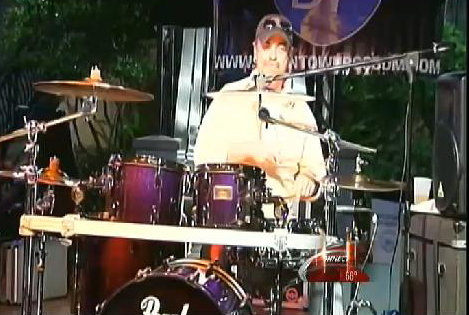 12/21/2009
This weekend was a great gig at the Wiregrass Mall Festival of Lights. Here is a picture from Saturday night. We had a really good time. Thanks for coming out!

Make plans to go Channelside for New Years. We will be playing 6:30 - 9:30 and the city of Tampa fireworks show will be going off at midnight!!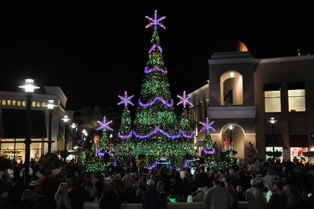 12/15/2009
We will be playing Channelside courtyard on New Years Eve. We will not be playing at Hula bay.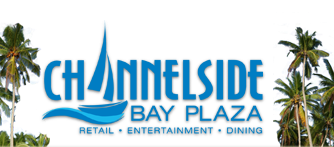 11/29/2009
Make sure to come out to the festival of lights this weekend at the Wiregrass Mall. They put on an awesome light show every hour and we will provide the music in between!! The last time we played was great. We are looking forward to it!
11/29/2009
Here is a pic of the crowd from Saturday's gig at the festival of lights. There was a great turnout, and we had a lot of fun!! Thanks to everyone that came out!
10/25/2009
Thanks to everyone that came out last weekend to Fatty and Mabels, and Obrien's we had a great time as always. Check out our mySpace or the photos link above for pictures. We have a great new venue that we will be playing at this weekend. Come on down to Hula Bay on Friday night and hang with the possums. Check out the gig link for directions and links to their website.
10/07/2009
We have a bunch of great gigs in October. We will be at Gaspars in Ybor, St Pete Beach Community Center, Fatty and Mabels, Obrien's Plant City, and new venue with Hula Bay in South Tampa. The Obrien's Plant City gig on the 23rd is also their oyster festival sponsered by Guiness. They will have oyster's by the dozen. RAW, STEAMED, FRIED AND ROCKERFELLER. And there will be giveaways. The oyster festival is always packed so make sure your there!
08/16/2009
Someone stole our possum this weekend at Obrien's??? WTF???? Please return the possum unharmed and there will be no questions asked..... but the beating will be massive!!!
08/11/2009
Dickey Jones has left the Possums. We wish him well in all of his future endeavors.
07/22/2009
The Possums would like to announce the addition of Marc Togie on the bass guitar, keyboards and vocals.
05/19/2008
Matt has returned from New York and will be rejoining the band. The Possum's would like to welcome the stinky bastard back to the band. WELCOME BACK MATT!!

We would like to thank all of the drummers that we played with while he was gone. It would have been a very difficult decision to make if we had to choose one. Each drummer that came out did an awesome job.
THANKS AGAIN!!